CONTACT US FOR A FREE CASE REVIEW:
Send us a message or call to learn more about your rights!
480-951-9700
No one asks to be a victim of an accident or wrongful act. When injuries happen, we fight back. We know that you have only one opportunity to get the compensation that you deserve. Over the years, we've recovered millions of dollars for our clients and their families. Insurance companies fight hard to deny or minimize payment whenever possible. We fight back. We know what it takes to get insurance companies to engage in serious settlement offers. When fair settlements are not offered, we take insurance companies and those responsible for causing damages to trial so that a jury can determine liability and damages.
At Rudolph & Hammond, we build relationships, earn trust and provide security.  We pride ourselves on being a firm of lawyers you can fully trust.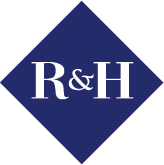 Call
480-951-9700
and let us answer your questions and help with any concerns you may have about your specific case.
You pay nothing until we win.